​Senior Technical Safety Engineer​
Follow up and verify different safety analyses
For client we are looking for a Senior Technical Safety Engineer


Planned start date: 01.11.21
Planned end date:31.12.23
Location: Oslo


If you have any questions, pls contact kristin.natvig@modis.no.
Job Responsibilities:
Follow up and verify the following analyses performed by a 3rd party: Risk and design evaluations, DeAL (Design Accidental Load) requirements, PFP (passive fire protection) optimization, EPA, HAZIDs, Installation Risk analyses, HAZOPs, HSE follow-up register, ALARP register, Vulnerability analysis, SIL (3rd party) documentation. Total risk analysis (TRA) and follow up, including coordinate technical evaluations and documentation with 3rd party/TRA contractor, such as fire and gas hazards, personnel risk, evacuation/escape, dropped object, ship collision risk etc.
Verification, documentation, and coordination of DeAL and TRA (input and results) towards relevant Engineering disciplines and design through FEED and EPC phase, is an essential part of the work. Also, ensuring common understanding of risk and correct implementation of design and safety barriers, from risk evaluations.
Coordination, evaluation, and follow-up all 3rd party analyses related to risk evaluations, such as gas dispersion, fire and explosion risk, Input to DeAL, Exhaust dispersion, Ignition control.
Ensure an effective communication with 3rd party and TRA contractor in order to have all the necessary input in the 3rd party analyses and ensure that the deadlines and Scope of Work for the analyses is according to the project specifications. 
Ensure that the results of the analyses are included in the design and coordinated towards all the influenced parties in the project.
 
Required Education:
MSc
 
Required Work Experience:
Min. 10 years working experience in oil and gas Greenfield Detail projects
Min. 5 years working experience in a role as follow- up of 3rd party safety analyses
Working experience from Norwegian Sector
Detail knowledge of NORSOK safety requirements (S-001)
Detail knowledge of Equinor requirements (TR1055)
Required Qualifications:
Ability to work independently and thorough as well as ability to work in team
Multidiscipline understanding
Good communication skills
Have a high loyalty to deadline and quality requirements
Be proactive, seeking advice and share own experiences with others
Communicate well in English – both oral and in writing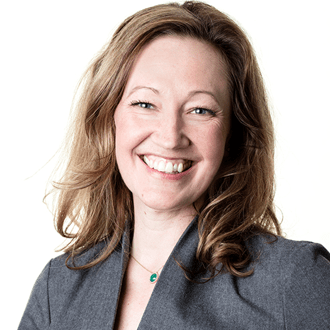 Relaterte stillinger
Om Modis Norway AS
Modis er et verdensomspennende miljø av spesialister innen IT og Engineering med kontorer og konsulenter representert i 20 land fordelt på 4 kontinenter. Selskapet har samarbeidet med ledende virksomheter i USA og Europa i over 40 år.

I Norge har vi 30 års erfaring med levering av ingeniører innen alle disipliner samt fagspesialister innen prosjektledelse og prosjektadministrative områder til våre kunder.
Jobben vår i Modis er å ha kontroll på tilgjengelige ressurser – de beste ressursene. Vi skal vite når konsulenter er ledige for nye oppdrag, og hvem som ønsker nye utfordringer når. Dette gjør oss til en ledende leverandør innen IT- og Engineeringkompetanse på seniornivå.
Modis er representert med over 80 kontorer i Europa, USA, Japan og Australia. Gjennom Adecco er Modis representert i over 60 land med 5.500 kontorer. Vi er 32.000 ansatte med over 600.000 mennesker i jobb hver dag.
Arbeider du allerede hos Modis Norway AS?
La oss rekruttere sammen og finne din neste kollega.