Engineer QHSE / Technical Safety to major drilling company
Due to additional workload for the QHSE and Technical Safety discipline, our customer needs to increase and strengthen our capacity and competence in Bergen.
We are now looking for candidates with long experience within QHSE and/or Technical Safety, and preferably good knowledge working with Engineering within the Offshore Industry. 

Period of hire asap until 30.06.2022 with possibilities for extension. 
Location: Bergen
Typical Work tasks: 
Study and project execution within QHSE and/or Technical Safety 
Risk assessments such as HAZID, HAZOP, Change & Constructability analysis, Design Review, Change analysis e.g.
ISO 14001 compliance and Audits
ISO 9001 compliance and Audits
QHSE and Technical Safety input to tender
Input of QHSE and Technical Safety to projects
Knowledge to relevant standards such as NORSOK S-001,  NORSOK S-002, Petroleum Safety Authority Norway, Norwegian Maritime Authority e.g.
Preferably experience from Mobile Offshore Units, such as inspections, yard stay, e.g.
Investigations of incidents
Formal qualifications:
Bachelor or Master degree within QHSE and/or Technical Safety with minimum 3 years' experience.
Long and relevant experience within Engineering can compensate for lack of higher education
Experience/ Knowledge: 
Good English knowledge, verbal and writing
Various methods of risk assessments (significant part of the job)
ISO 9001 and 14001
Technical Safety
Safety conscious
Working environment
Drilling related experience is an advantage
We can offer:
Competitive compensation
Membership in our benefit program
Close follow-up/career guidance
Pension and insurance scheme
If you are interested, please apply as soon as possible! 
For further information please contact milena.miccoli@modis.no / 99 51 72 63.
IngeniørCompagniet skiftet navn til MODIS Norway 01.03.20
Tech-selskapet Modis formidler de beste innen IT og ingeniørfag til attraktive selskaper som gir deg utfordringer på høyt faglig nivå. Ved å koble talenter med krevende oppdragsgivere skapes muligheter vi kanskje ikke kjenner til i dag, men som i morgen vil bidra til utvikling og vekst. Det er her Modis kommer inn. Modis er en del av Adecco Group, en av verdens ledende aktører innen bemanning og rekruttering. Med rundt 35 000 konsulenter bistår vi 8000 klienter i 20 land over hele verden. 
 
Modis Norway har kontorer i Oslo, Drammen, Bergen , Stavanger og Trondheim  og har i mer enn 30 år levert bemanning og rekruttering av ingeniører og IT spesialister. 
 
Spesialisering

Modis Bergen

Steder

Bergen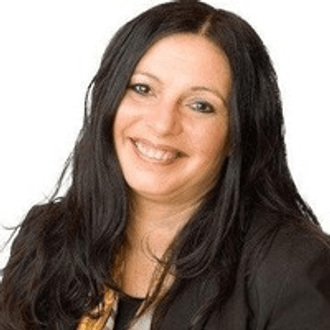 Relaterte stillinger
Om Modis Norway AS
Modis er et verdensomspennende miljø av spesialister innen IT og Engineering med kontorer og konsulenter representert i 20 land fordelt på 4 kontinenter. Selskapet har samarbeidet med ledende virksomheter i USA og Europa i over 40 år.

I Norge har vi 30 års erfaring med levering av ingeniører innen alle disipliner samt fagspesialister innen prosjektledelse og prosjektadministrative områder til våre kunder.
Jobben vår i Modis er å ha kontroll på tilgjengelige ressurser – de beste ressursene. Vi skal vite når konsulenter er ledige for nye oppdrag, og hvem som ønsker nye utfordringer når. Dette gjør oss til en ledende leverandør innen IT- og Engineeringkompetanse på seniornivå.
Modis er representert med over 80 kontorer i Europa, USA, Japan og Australia. Gjennom Adecco er Modis representert i over 60 land med 5.500 kontorer. Vi er 32.000 ansatte med over 600.000 mennesker i jobb hver dag.
Arbeider du allerede hos Modis Norway AS?
La oss rekruttere sammen og finne din neste kollega.