ELECTRICAL ENGINEER - MAINTENANCE, REPLACEMENT AND MODIFICATION PROJECTS
Modis are looking for an experienced engineer for our Customer - a leading operating Company:
ELECTRICAL ENGINEER - MAINTENANCE, REPLACEMENT AND MODIFICATION PROJECTS
Work place: Sandsli

Contract period 01.10.2021 - 30.06.2022 - option period: 2 x 6 months
Operations Technology (OTE) in EPN provide technical operations support across operating regions in EPN and globally  and for the new field developments on the Norwegian shelf. OTE contribute to safe, effective and sustainable operation, maintenance, modifications and decommissioning of installations. Our main goal is shaping the future of energy. The engineers in OTE are organized in technical competence units responsible for continuous improvement and for developing and managing technical expertise across systems and tasks 
As an electrical engineer in OTE, you will be exposed to a variety of technical tasks within technical integrity, project development and projects, business development, maintenance and operations.
Work tasks:
Project engineer/Discipline lead position within maintenance, replacement and modification in offshore projects on facilities in operation. Within a portfolio of projects varying in size, complexity and duration. 
Safeguard the electrical discipline (offshore electrical power systems) and scope of work in assignment documents and throughout the different projects phases (DG0 - DG4). 
Assess that the design of electrical drawings, diagrams and other relevant information are in accordance with  governing documentation, plant specific requirements and Industry Design Codes. 
Checking of electrical drawings, diagrams, design reviews and contractor supervision. 
Perform changes/update of technical information on relevant documents and IT systems.
Identify key challenges, areas of concern and close follow up of these. 
Risk monitoring and establishing of mitigating actions. 
Provide technical guidance with respect to the electrical discipline. 
Ensure that decisions are taken according to project plan. 
Ensure that relevant interfaces for specific disciplines are managed timely and properly. 
Ensure good involvement and cooperation with relevant stake holders.
 Contribute to a constructive, positive and professional working relationship with Contractors and Project Team Members. 
Ensure strong team alignment, actively work to help settle disputes / misunderstandings across disciplines. 
Qualifications:
Minimum Bachelor degree - Electrical Engineering.
Wide electrical engineering background with in depth technical understanding 
Experience with engineering, design, commissioning, maintenance and/or modification within the electrical discipline for offshore projects. 
Good knowledge of current standards and regulatory requirements and recommended practices for offshore electrical systems. 
Good knowledge of  governing documentation within the electrical discipline, including management systems and work processes. 
Good technical and commercial understanding. 
Good communication and interpersonal skills. 
More than 10 years of relevant experience. 
Vi tilbyr:
• Spennende miljø både faglig og sosialt
• Konkurransedyktig lønn, pensjon og forsikring
• God oppfølging av egen konsulent
• Modis sitt eget fordelsprogram
 
Interessert? Søk på stillingen snarest mulig -  Søknader behandles fortløpende Svarfrist 19/8. 
Ønskes ytterligere informasjon ta kontakt med : Milena Miccoli tlf. 99 51 72 63 / milena.miccoli@modis.no.

IngeniørCompagniet skiftet navn til MODIS Norway 01.03.20
Modis formidler de beste innen IT og ingeniørfag til attraktive selskaper som gir deg utfordringer på høyt faglig nivå. Ved å koble talenter med krevende oppdragsgivere skapes muligheter vi kanskje ikke kjenner til i dag, men som i morgen vil bidra til utvikling og vekst. Det er her Modis kommer inn. Modis er en del av Adecco Group, en av verdens ledende aktører innen bemanning og rekruttering. Med rundt 35 000 konsulenter bistår vi 6 000 klienter i 20 land over hele verden.
Spesialisering

Modis Bergen

Steder

Bergen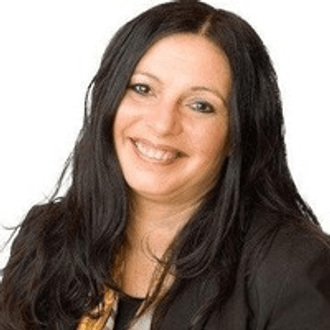 Relaterte stillinger
Om Modis Norway AS
Modis er et verdensomspennende miljø av spesialister innen IT og Engineering med kontorer og konsulenter representert i 20 land fordelt på 4 kontinenter. Selskapet har samarbeidet med ledende virksomheter i USA og Europa i over 40 år.

I Norge har vi 30 års erfaring med levering av ingeniører innen alle disipliner samt fagspesialister innen prosjektledelse og prosjektadministrative områder til våre kunder.
Jobben vår i Modis er å ha kontroll på tilgjengelige ressurser – de beste ressursene. Vi skal vite når konsulenter er ledige for nye oppdrag, og hvem som ønsker nye utfordringer når. Dette gjør oss til en ledende leverandør innen IT- og Engineeringkompetanse på seniornivå.
Modis er representert med over 80 kontorer i Europa, USA, Japan og Australia. Gjennom Adecco er Modis representert i over 60 land med 5.500 kontorer. Vi er 32.000 ansatte med over 600.000 mennesker i jobb hver dag.
Arbeider du allerede hos Modis Norway AS?
La oss rekruttere sammen og finne din neste kollega.