Senior Pipe Support Calculations - Stavanger
Pipe Support Calculations!
Our customer is a leading service company that works within the oil, gas and offshore wind sectors.
For their organization in Stavanger we are looking for an experienced Pipe Support Calculations!

For any questions please contact: Maria Johansen: maria.helgesen.johansen@modis.no
Planned start date: 01.09.21
Planned end date: 31.12.22
 
 
Job Responsibilities
 Structural analysis, calculations and design reports pipe supports
 Perform discipline check of calculations and relevant documents
 Interaction with other disciplines
Required Education
 Master's degree in relevant subject
Required Work Experience
 5 - 8 years of fresh experience in the mention subjects on the Norwegian shelf
 Experience with both greenfield and brownfield is mandatory
 Broad experience with calculation of pipe support 
 Understand the principles of Pipe Support
 Understanding both design and strength analysis of main structures (e.g. offshore modules) and secondary  outfitting structures (e.g. deck structures, monorails, pad eyes, walkways, pipe supports, access platforms etc.)
 Analysis software StaadPro, Sesam, MathCAD
 Norsok-standards, NS-standards, Eurocodes and DNV-regulations.
 Participation in EPCIC modification projects.
 Previous experience with Equinor procedures and standards. (Preferable).
 Good knowledge and work experience with E3D and use of viewer tool`s
Required Qualifikation
 Have good communication skills in English and Norwegian (preferable) both orally and in writing
 Have a cooperative working attitude 
 Be systematic and accurate 
 Have a high loyalty to deadline and quality requirements 
 Have the ability to see multiple design – cases (solution oriented)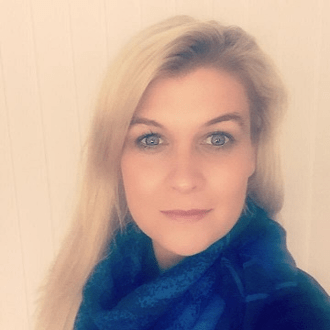 Om Modis Norway AS
Modis er et verdensomspennende miljø av spesialister innen IT og Engineering med kontorer og konsulenter representert i 20 land fordelt på 4 kontinenter. Selskapet har samarbeidet med ledende virksomheter i USA og Europa i over 40 år.

I Norge har vi 30 års erfaring med levering av ingeniører innen alle disipliner samt fagspesialister innen prosjektledelse og prosjektadministrative områder til våre kunder.
Jobben vår i Modis er å ha kontroll på tilgjengelige ressurser – de beste ressursene. Vi skal vite når konsulenter er ledige for nye oppdrag, og hvem som ønsker nye utfordringer når. Dette gjør oss til en ledende leverandør innen IT- og Engineeringkompetanse på seniornivå.
Modis er representert med over 80 kontorer i Europa, USA, Japan og Australia. Gjennom Adecco er Modis representert i over 60 land med 5.500 kontorer. Vi er 32.000 ansatte med over 600.000 mennesker i jobb hver dag.
Arbeider du allerede hos Modis Norway AS?
La oss rekruttere sammen og finne din neste kollega.