Principal Process Engineer - Asker
Exiting opportunity as Process Engineer with focus on Process Safety evaluations.
For one of our clients in Asker we are looking for a Principle Process Engineer.
Job Responsibilities 
Work as a Process Engineer with focus on Process Safety evaluations.
Main focus will be to solve Hazop actions related to deviations from current regulations and requirements to process safety barriers. As a Process Engineer you will be responsible for several Hazop actions. Many of the actions will require involvement from other disciplines and as a Process Engineer you will have the overall responsibility to co-ordinate the multidiscipline work within your actions before it is presented to the Client. If the Client decide to execute the action, all needed documentation needs to be made.
Tasks include:
Simulation in Unisim / FlareNet
Calculations
Process Datasheets
Update P&ID's
Update Procedures
Multidiscipline co-ordination
Required Education:
Ma MSc or BSc with required experience
 
Required Work Experience:
Min. 10 years working experience within FEED and EPC 
Working experience with Greenfield or Brownfield projects on NCS or Norwegian onshore O&G facilities
Detail knowledge in NCS requirements (NORSOK, Ptil/PSA) and Equinor requirements
Working experience with Process Safety Evaluations including flare system (i.e. capacity, radiation), PSV sizing, overpressure evaluations.
 
Required Qualifications:
Ability to work independently and thorough as well as ability to work in team
Multidiscipline understanding
Good communication skills
Have a high loyalty to deadline and quality requirements
Be proactive, seeking advice and share own experiences with others
Communicate well in English – both oral and in writing 
Planned start date: ASAP
Planned end date: 31.12.23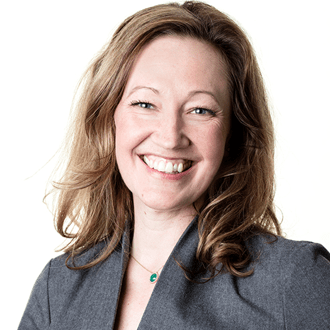 Relaterte stillinger
Om Modis Norway AS
Modis er et verdensomspennende miljø av spesialister innen IT og Engineering med kontorer og konsulenter representert i 20 land fordelt på 4 kontinenter. Selskapet har samarbeidet med ledende virksomheter i USA og Europa i over 40 år.

I Norge har vi 30 års erfaring med levering av ingeniører innen alle disipliner samt fagspesialister innen prosjektledelse og prosjektadministrative områder til våre kunder.
Jobben vår i Modis er å ha kontroll på tilgjengelige ressurser – de beste ressursene. Vi skal vite når konsulenter er ledige for nye oppdrag, og hvem som ønsker nye utfordringer når. Dette gjør oss til en ledende leverandør innen IT- og Engineeringkompetanse på seniornivå.
Modis er representert med over 80 kontorer i Europa, USA, Japan og Australia. Gjennom Adecco er Modis representert i over 60 land med 5.500 kontorer. Vi er 32.000 ansatte med over 600.000 mennesker i jobb hver dag.
Arbeider du allerede hos Modis Norway AS?
La oss rekruttere sammen og finne din neste kollega.