 Vår oppdragsgiver er et ledende serviceselskap innen olje, gass og havvind. Nå søker de to HSE Field Advisor til sin organisasjon i Haugesund
Varighet: 25.10.2021 - 28.02.2022
Omfang: 100%
Lokasjon: Haugesund
Job Responsibilities:
Inspect and monitor personnel and subcontractors as well as safety equipment
Inspect safety condition according to work permit and safety rules and regulations 
To comply with relevant HSE laws, regulations and others requirements
Observe and insure that safety practices are followed in all Construction areas
Ensure availability of proper types and quantities of safety equipment applicable to all jobs.
Perform periodic safety audits of the construction operations and notify to HSSE coordinator/ 
HSSE manager.
Review the permit to work before work commences.
Support all activities which are set up to protect and to control incident/accident, fire hazard in 
responsible areas.
Performing HSE actions according to the HSE plans/program for the construction
Inspect and control all HSE activities during work activities including safety advice.
Inspect working area condition, equipment preparation condition including safety recommendation according to permit to work details
Inspection, Fixing and improve hazard warning signs and other safety signs as necessary
To inspect and test all safety equipment as their own responsibilities.
Inspection of all subcontractors equipment mobilized to the construction area i.e mobile crane. 
machinery, lifting equipment, etc.
Collecting all HSE suggestion, safety problems report to superior to set improvement program
Creates awareness and behavior about HSSE and work closely together with employees and 
subcontractors.
Perform safety induction for new personnel
Perform other duties as assigned by HSSE manager
Required Education:
HSE Bachelor or relevant experience
Required Work Experience:
Min 2 years of experience with similar work
Personnel with experience in training people will be preferred
Required Qualifications:
Open minded
Must be able have a positive approach in meeting with operators
Systematic
Ønskes ytterligere informasjon kan Christian kontaktes på tlf. 40600074 / christian.asbjornsen@modis.no.
Vi ser frem til å motta din søknad!
Spesialisering

Modis Oslo

Steder

Haugesund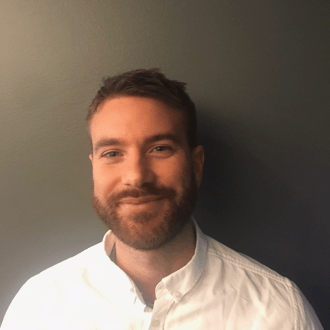 Kontakt
Christian
Senior Recruitment Advisor – Modis Oslo
Relaterte stillinger
Om Modis Norway AS
Modis er et verdensomspennende miljø av spesialister innen IT og Engineering med kontorer og konsulenter representert i 20 land fordelt på 4 kontinenter. Selskapet har samarbeidet med ledende virksomheter i USA og Europa i over 40 år.

I Norge har vi 30 års erfaring med levering av ingeniører innen alle disipliner samt fagspesialister innen prosjektledelse og prosjektadministrative områder til våre kunder.
Jobben vår i Modis er å ha kontroll på tilgjengelige ressurser – de beste ressursene. Vi skal vite når konsulenter er ledige for nye oppdrag, og hvem som ønsker nye utfordringer når. Dette gjør oss til en ledende leverandør innen IT- og Engineeringkompetanse på seniornivå.
Modis er representert med over 80 kontorer i Europa, USA, Japan og Australia. Gjennom Adecco er Modis representert i over 60 land med 5.500 kontorer. Vi er 32.000 ansatte med over 600.000 mennesker i jobb hver dag.
Arbeider du allerede hos Modis Norway AS?
La oss rekruttere sammen og finne din neste kollega.