 For one of our customers a leader in providing energy-efficiency systems to the international offshore oil & gas industry. The target is to save 20 – 25% of all related global emissions. Company also specialize in water treatment systems, gas turbine technology, pressure and temperature technology, and engineering services. The company is a pre-qualified, multi-discipline provider of process equipment to major oil companies, upstream equipment businesses and EPCIC contractors on a global basis. Company employs approximately 50 people and is headquartered in Forus, Norway with branch offices in Stavanger, Vanvikan, Skøyen, Langhus and Glasgow.
Currently we offer positions within one or in combination of the following areas:
Piping & Layout Design PDMS/E3D
Pipe Support design & analysis
Pipe Stress Analysis
Responsibilities and tasks within areas 1 and 2:
Piping, pipe support & Multidiscipline Layout
Design Review chairing incl. HSE and working environment
Prepare MTO's for bulk (tubing, piping, fittings, pipe supports, insulation etc.)
Prepare 3D & drawings for procurement, fabrication and installation
Update tag and documentation info in ProArc-databases.
Follow-up of Special Item packages and vendor documentation (PRE).
Prepare EWP's (Engineering Work Packs) and follow-up outfitting Contractor.
Follow-up of yard installation work and respond to site queries.
Piping Engineer to verify pipe design including supports and technical requirements for piping components
Verify piping design in accordance with EU Pressure Directive (PED)
Prepare pipe stress documentation, incl. stress procedures, critical line list and stress reports
Perform analysis using Caesar II and other manual calculations
Be part of Piping and Layout working processes and project execution
Support Mechanical discipline for the strain sensitive equipment
Follow up vendor technical requirements for piping fabrication and installation
Responsibilities and tasks within area 3:
Qualifications 1. and 2.:
Good knowledge of NORSOK
Experienced in PDMS or E3D will be preferred
Candidates with installation and/ or EWP experience preferred.
Minimum 2 years relevant working experience from Oil & Gas.
Familiar with Norsok and other statutory requirements.
Ability to work in teams and independently.
Systematic and accurate.
Good communication and cooperation skills.
Fluent in English.
Knowledge of Norwegian language will be preferred
Qualifications 3:
Minimum education: Bachelor
General Qualifications:
References:
Please add at least two references to your CV / application.
We offer exciting work with great potential for personal development with your technical qualifications and experience. Our environment is very flexible and dynamic with short decision lines between management and employees. We are involved with exciting 'green' projects with flexible discipline tasking to suit your profile. Company also offer the possibility for remote working access, flexible working time and sharp technology with digitalisation product and office. All disciplines have some of the best senior engineers in their field who can provide support and training.
Office location for this position: Skøyen
Interested ?  Please apply as soon as possible. Long term assignment or possibility for permanent position. For further information please contact alicja.zadrozna@modis.no / 47 32 51 04 .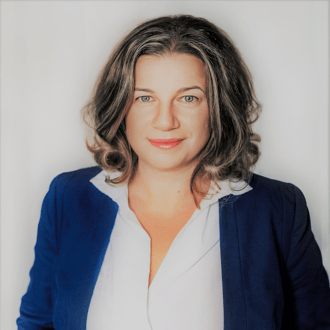 Om Modis Norway AS
Modis er et verdensomspennende miljø av spesialister innen IT og Engineering med kontorer og konsulenter representert i 20 land fordelt på 4 kontinenter. Selskapet har samarbeidet med ledende virksomheter i USA og Europa i over 40 år.

I Norge har vi 30 års erfaring med levering av ingeniører innen alle disipliner samt fagspesialister innen prosjektledelse og prosjektadministrative områder til våre kunder.
Jobben vår i Modis er å ha kontroll på tilgjengelige ressurser – de beste ressursene. Vi skal vite når konsulenter er ledige for nye oppdrag, og hvem som ønsker nye utfordringer når. Dette gjør oss til en ledende leverandør innen IT- og Engineeringkompetanse på seniornivå.
Modis er representert med over 80 kontorer i Europa, USA, Japan og Australia. Gjennom Adecco er Modis representert i over 60 land med 5.500 kontorer. Vi er 32.000 ansatte med over 600.000 mennesker i jobb hver dag.
Arbeider du allerede hos Modis Norway AS?
La oss rekruttere sammen og finne din neste kollega.