Quality Assurance Specialist - Entry Level
Our client is a stand-alone organization that specializes in the manufacture of sterile pharmaceutical products for X-ray, MR and PET diagnostics. Their Quality Assurance department requires a Quality Assurance Specialist and hereby invite applications from persons pursuing a career in the field of pharmaceutical manufacture to work in their Oslo plant. If successful, the appropriate candidate will go through our QP trainee program that's designed to qualify the candidate for the position of legally authorized Qualified Person (QP).
Place: Oslo (Storo)
Due: ASAP
Duration: 29.11.21 - 29.11.22
Qualifications
Master's degree in Pharmacy (MSc. Pharm or Cand.Pharm), approved by the Norwegian Department of Health and contains courses identical to MSc. Pharm Oslo University.
Oral & written proficiency in the Norwegian language
Practical experience in pharmaceutical manufacturing is valued but not essential.
Roles & responsibilities
The main role of an authorized Quality Assurance Specialist is to assure that each batch of medicinal product that has been manufactured is safe for use and manufactured in accordance with Good Manufacturing Practice (GMP) guidelines and marketing authorization.
We offer the successful candidate the opportunity to;
- Attain a life-long expertise in the field of pharmaceutical manufacturing.
- Learn from Qualified Persons (QPs) with up to 40 years' experience.
- Learn how to manage deviations, complaints, corrective & preventative actions (CAPA), Product Quality Reviews (PQR), Equipment Qualification and Process Validation activities.
- Learn how to work with digital platforms like SAP, LIMS, Maximo, Digital Batch Records, Veeva, and TrackWise.
- Gain insight and experience in LEAN working principles.
- Gain insight and training in planning, performing and reporting in-house audit inspections.
- Create, modify, review and complete Standard Operating Procedures (SOPs).
- Participate in audits executed by national & international regulatory bodies like the - -Norwegian Medicines Agency (NOMA) & FDA.
- Be a part of their sociable and highly competent working environment.
- Prepare yourself well for leadership
- For the right candidate, an opportunity to become a Qualified Person.
Upon authorization by NOMA, the candidate will;
- Become a member of our Qualified Persons (QP) team that currently certify the release of Active Pharmaceutical Ingredients (APIs), Aseptically prepared and Terminally sterilized pharmaceuticals, Investigational Medicinal Pharmaceuticals for clinical phase trials or Positron Emission Tomography (PET) products & equipment for cancer diagnostics.
- Participate in Drug Product Development projects with the goal of releasing new drugs to the market.
- Authorize and endorse Standard Operating Procedures for department use.
- Plan, participate and report audit inspections performed on international suppliers.
- Certify the release of GMP manufactured medicine batches to the global market.
- Train & teach GMP in our departments.
To be successful in this position the candidate should;
- Fulfill the criteria presented in the qualifications section above
- Enjoy systematic, analytical, critical and adaptive work processes.
- Enjoy working in an interdisciplinary team environment.
- Enjoy upholding quality standards that promote good pharmaceutical manufacturing and documentation practices.
- Be dependable, reliable and willing to make holistic and pragmatic decisions in a timely manner.
- Enjoy managing several activities simultaneously and to deliver results within given time frames.
- Be legible for QP authorization within 6 months (Ph.D applicants) and 2 years (MSc. Pharmacy with no prior GMP experience).
Benefits
- Competitive salary
- Access to free gym classes, vaccination and other health benefits.
- Personal development & promotion opportunity in a global company.
For questions please contact Christian Asbjørnsen, christian.asbjornsen@modis.no
Spesialisering

Modis Oslo

Steder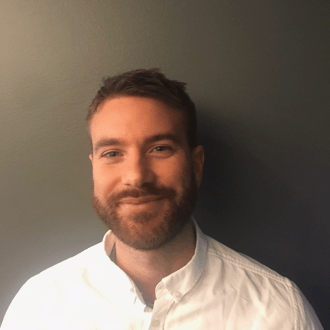 Kontakt
Christian
Senior Recruitment Advisor – Modis Oslo
Relaterte stillinger
Om Modis Norway AS
Modis er et verdensomspennende miljø av spesialister innen IT og Engineering med kontorer og konsulenter representert i 20 land fordelt på 4 kontinenter. Selskapet har samarbeidet med ledende virksomheter i USA og Europa i over 40 år.

I Norge har vi 30 års erfaring med levering av ingeniører innen alle disipliner samt fagspesialister innen prosjektledelse og prosjektadministrative områder til våre kunder.
Jobben vår i Modis er å ha kontroll på tilgjengelige ressurser – de beste ressursene. Vi skal vite når konsulenter er ledige for nye oppdrag, og hvem som ønsker nye utfordringer når. Dette gjør oss til en ledende leverandør innen IT- og Engineeringkompetanse på seniornivå.
Modis er representert med over 80 kontorer i Europa, USA, Japan og Australia. Gjennom Adecco er Modis representert i over 60 land med 5.500 kontorer. Vi er 32.000 ansatte med over 600.000 mennesker i jobb hver dag.
Arbeider du allerede hos Modis Norway AS?
La oss rekruttere sammen og finne din neste kollega.