 Kyoto Group is a Norwegian company founded in 2016. Kyoto operates in the fast growing «green economy», with the aim to capture and manage the abundant energy from variable renewable sources such as solar and wind power.By storing the energy in its thermal battery ("the Heatcube") Kyoto can play a key role in the decarbonisation of the industry, while also offering balancing and flexibility services to power producers and grid operators. The Company is an early mover in the thermal energy market, integrating both thermal sales and flexibility and by this making Kyoto highly competitive. Kyoto Group is listed on Euronext Growth Oslo, and its head office is in Oslo.
Kyoto Group is currently looking for a very experienced Senior Project Manager. As Senior Project Manager in Kyoto you will report direct to the COO, be responsible for developing, planning and executing technical projects, including negotiations with suppliers and stakeholders. You are an experienced negotiator, with demonstrated experience in supplier and stakeholder negotiations, that secures cost effective contracts and secure a strong collaboration with external stakeholders. Timely deliveries and high quality are essential to Kyoto, hence some experience and knowledge of Contract Management practices would be an advantage.
Essential Responsibilities
As this position reports directly to the COO of Kyoto, it is expected that you take full responsibility and accountability for the development and execution of the projects assigned to Kyoto. This applies from a signed commercial agreement to commissioning and delivery to the customer.
As a Senior Project Manager you will be responsible for developing the projects and ensuring timely delivery of projects within the agreed scope and budget. You will also be required to; negotiate with suppliers and other stakeholders, track and update the DEVEX, CAPEX and OPEX budgets, manage stakeholders internally and externally and coordinate the team and project documentation.
Requirements Experience & Competencies
You should have a minimum of 5 -7 years experience in Project Management within technical environments or related fields from international corporations, within mass production, OEM of comparable systems or products, preferably from the wind, oil & gas, or solar power industries.
You should be able to provide documented results demonstrating success in developing and implementing efficient & effective Project Management processes that, in turn, effectively and efficiently supports the business' growth strategy and market initiatives.
You have experience working with LEAN processes and production, and are capable of defining, managing and implementing optimisation projects in a complex, fast moving and creative environment.
The position entails navigating in a dynamic environment with many internal and external stakeholders, hence you must be able to demonstrate experience in handling unforeseen events and dynamic shifts in priorities.
As this position is critical to the business it is crucial that the candidate is an experienced leader/project manager, with demonstrated ability to lead and motivate multidisciplinary teams, from idea to project close out.
BSc or MSc in Engineering, Business, Supply Chain Management or equivalent. Several years of relevant experience as Senior Project Manager, managing projects in technical environments, may be a substitute for lack of formal degree.
PMI, PRINCE2, APMP or similar project management certificate or similar will be an advantage.
Our ideal candidate
You must be able to work in a structured and effective manner; you are highly analytical and bring a professional approach to Kyoto.. You like to be busy and hands on, whilst maintaining a strategic perspective in everything you do, you are calm and able to focus on the objective in every situation.
This position requires the candidate to possess excellent interpersonal and communication skills, with the ability to work with a diverse group of individuals and styles, internally and externally, with a strong collaborative approach towards stakeholders and enjoy working in cross-functional teams.
You are a self-starter & self-motivated person, driven with a passion for working in a start-up culture, that require a high sense of adaptability, highly fleible with a strong willingness to get the job done and with the ability to go the extra mile from time to time.
Naturally you should possess strong business skills , and the ability to work in a self-driven and independent manner, to secure success, this includes developing and driving initiatives from idea to closure.
You have excellent written and verbal communications skills in English and Norwegian, other languages may be beneficial but not required.
You respect and adhere to timelines.
This position requires a minimum of 5 – 7 years of experience in a similar role within similar industries, experience from wind industry or solar power industry would be an advantage.
Why Kyoto?
A unique opportunity to be a part of a fast-growing company in the «green economy»
Competitive salary and benefits
Exciting challenges in an entrepreneurial business environment.
Motivated by this opportunity? Please contact advisers Christian Asbjørnsen / Thorkild Mehren Graadahl at Modis Norway, tel. +47 406 00 074 /+47 932 25 322 for further information.
Spesialisering

Modis Oslo

Steder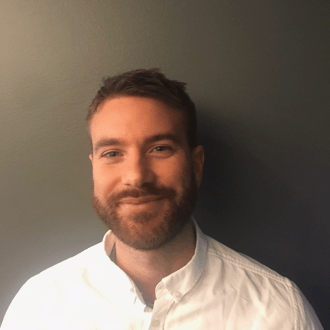 Kontakt
Christian
Senior Recruitment Advisor – Modis Oslo
Relaterte stillinger
Om Modis Norway AS
Modis er et verdensomspennende miljø av spesialister innen IT og Engineering med kontorer og konsulenter representert i 20 land fordelt på 4 kontinenter. Selskapet har samarbeidet med ledende virksomheter i USA og Europa i over 40 år.

I Norge har vi 30 års erfaring med levering av ingeniører innen alle disipliner samt fagspesialister innen prosjektledelse og prosjektadministrative områder til våre kunder.
Jobben vår i Modis er å ha kontroll på tilgjengelige ressurser – de beste ressursene. Vi skal vite når konsulenter er ledige for nye oppdrag, og hvem som ønsker nye utfordringer når. Dette gjør oss til en ledende leverandør innen IT- og Engineeringkompetanse på seniornivå.
Modis er representert med over 80 kontorer i Europa, USA, Japan og Australia. Gjennom Adecco er Modis representert i over 60 land med 5.500 kontorer. Vi er 32.000 ansatte med over 600.000 mennesker i jobb hver dag.
Arbeider du allerede hos Modis Norway AS?
La oss rekruttere sammen og finne din neste kollega.