 Kyoto Group is a Norwegian company founded in 2016. Kyoto operates in the fast growing «green economy», with the aim to capture and manage the abundant energy from variable renewable sources such as solar and wind power.By storing the energy in its thermal battery ("the Heatcube") Kyoto can play a key role in the decarbonisation of the industry, while also offering balancing and flexibility services to power producers and grid operators. The Company is an early mover in the thermal energy market, integrating both thermal sales and flexibility and by this making Kyoto highly competitive. Kyoto Group is listed on Euronext Growth Oslo, and its head office is in Oslo.
Kyoto Group is currently looking for an experienced Senior Process Engineer. As the Senior Process Engineer, you will be responsible for the in-house knowledge and competence regarding the process engineering related to the core of Heatcube to enable effective decision making and management of the Heatcube IP portfolio.
Essential Responsibilities
You will have the overall responsibility for the processes related to the operation of the Heatcube.
You will be responsible for developing the process specification for the Heatcube in collaboration with our suppliers and ensure the equipment is manufactured according to specification.
You are responsible for developing, implementing and optimising the Battery Management System for the Heatcube in collaboration with our automation and software team.
You will be responsible for the safety and quality of the processes related to the operation of the Heatcube.
The position reports directly to the CTO.
Requirements Experience & Competencies
A minimum of 5 years of experience within design and development of equipment for continuous processes on an industrial scale. Specifically experienced with processes where liquids are exposed to heat exchanging in either: electric heaters systems or liquid heat exchangers, is highly relevant. Experience in working with molten salt and/or high temperature systems (>500 degree Celsius) will be highly appreciated.
Expert in developing, implementing and using monitoring and control systems.
Expert in risk mitigation using design and process FMEA and Risk Assessment (HSE) methodology.
You have the competence to build CFD and thermal analysis tools, in collaboration with simulation specialists, to verify and optimize the performance of the Heatcube. You are capable of developing equipment with a design for manufacturability mindset.
MSc within process engineering, chemical engineering or similar. Education or training within process safety and quality is mandatory.
Our ideal candidate
You are passionate about driving the renewable transformation and the decarbonisation of the industry.
You are systematic, self-driven and have a hands-on attitude. You like to be busy and hands on, whilst maintaining a strategic perspective in everything you do, you are calm and able to focus on the objective in every situation.
You enjoy working in a start-up culture, in the sense that you are adaptable, flexible and have a strong willingness to get the job done with the ability to go the extra mile that is required from time to time.
Naturally you should possess strong business skills, and the ability to work in a self-drives and independent manner, to secure success, this includes developing an driving initiatives from idea to closure,
Excellent written and verbal communications skills in English. Norwegian is a bonus.
You respect and adhere to timelines.
Why Kyoto?
A unique opportunity to be a part of a fast-growing company in the «green economy»
Competitive salary and benefits
Exciting challenges in an entrepreneurial business environment.
Motivated by this opportunity? Please contact advisers Christian Asbjørnsen / Thorkild Mehren Graadahl at Modis Norway, tel. +47 406 00 074 /+47 932 25 322 for further information.
Spesialisering

Modis Oslo

Steder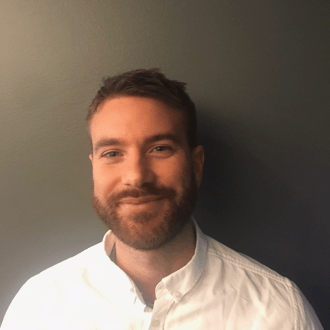 Kontakt
Christian
Senior Recruitment Advisor – Modis Oslo
Relaterte stillinger
Om Modis Norway AS
Modis er et verdensomspennende miljø av spesialister innen IT og Engineering med kontorer og konsulenter representert i 20 land fordelt på 4 kontinenter. Selskapet har samarbeidet med ledende virksomheter i USA og Europa i over 40 år.

I Norge har vi 30 års erfaring med levering av ingeniører innen alle disipliner samt fagspesialister innen prosjektledelse og prosjektadministrative områder til våre kunder.
Jobben vår i Modis er å ha kontroll på tilgjengelige ressurser – de beste ressursene. Vi skal vite når konsulenter er ledige for nye oppdrag, og hvem som ønsker nye utfordringer når. Dette gjør oss til en ledende leverandør innen IT- og Engineeringkompetanse på seniornivå.
Modis er representert med over 80 kontorer i Europa, USA, Japan og Australia. Gjennom Adecco er Modis representert i over 60 land med 5.500 kontorer. Vi er 32.000 ansatte med over 600.000 mennesker i jobb hver dag.
Arbeider du allerede hos Modis Norway AS?
La oss rekruttere sammen og finne din neste kollega.