Project Quality and Safety Manager/Leader
Support the Project Team, to ensure the project Safety, Quality assurance by coordinating all quality and safety activities throughout the project (SQCDP)
ERTMS Project in Oslo, long term contract.
MAIN RESPONSABILITIES
Customer Quality
Be the interface with the Customer quality and safety teams
Project Quality
Establish the Project Quality plan and ensure the proper application during contract execution in accordance to the contract requirements, and to the Client processes
Contribute to the criticality assessment of sub-systems to ensure right level of safety and quality assurance as well as inspection activities for all identified CTQ.
Be the preferable interface in the Project Team for all the métiers Quality needed for the Project (Engineering EQ, Industrial IQ and Supplier SQ)
Guide project teams in understanding Quality contributions to the project.
Animate and coordinate the project quality community (system and sub-systems)
Provide quality awareness on quality activities planned for the project and organise if needed quality trainings
Support on request project audits, reviews and approval of vendor quality systems and audits compliance
Project execution controls
Support the project teams and the PM to prepare gate reviews & follow up related action plans
Report quality and safety alerts and manage Non-conformities and Safety issues
Ensure quality of the modifications made during the project
Ensure that safety assessment is correctly implemented (i.e.: safety review) and prepare safety authorization.
Control project deliverables compliance through inspection and audits - to authorize presentation / delivery to customer
Ensure that all the REX of all the métiers have been considered in the Risks & Opportunities and closely monitor to prevent occurrence
Make sure to manage with SQ Team and/or Sourcing a good synchronization and follow-up of GO Production and FAI activities, relative to the SPL (Supplier Part List) as part of RAMS
Is the owner of the Supplier Part List, and ensure the list is properly created by each Sub-system
Ensure and improve the tender quality during tender phase upon request
Measure and improve project quality performance:
Facilitate problem solving during project execution phase to reduce the costs of non-quality (8D, REX and standards evolution)
Improve the efficiency of quality teams to reduce the function costs
Make sure that the relevant stakeholders are included in Customer issues solving process (if needed).
Implement an effective corrective and preventive action system
Provide support for progress periodic reporting through quality indicators and identify improvement opportunities
Job Location / Mobility

Oslo, with some travel and/or missions
MAIN REQUIRED COMPETENCES
Educational Requirements
Mandatory:
Master's degree in engineering with Management background depending on the size of the project
Experience in managing Quality tools and problem-solving tools
Awareness on Processes and Products delivered in the project,
Fluent in English
Desirable:
Knowledge of railway industry (norms, certifications…) would be an asset
Experience in Quality / audit are appreciated
Experience
Mandatory:
Awareness on Processes and Products delivered in the project
Fluent in English
Desirable:
Process oriented
Experience in Quality / audit are appreciated
Competencies & Skills
Rigor, Communication, knowledge of Quality standard (ISO9001, IRIS, CMMI, ECM,.) and quality tools
Experience in operational activities and in documentation management
Collaboration and team working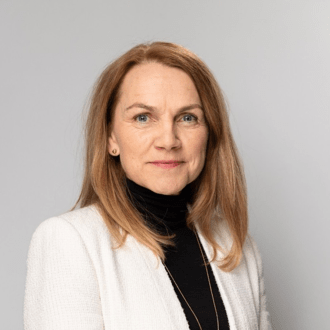 Om Modis Norway AS
Modis er et verdensomspennende miljø av spesialister innen IT og Engineering med kontorer og konsulenter representert i 20 land fordelt på 4 kontinenter. Selskapet har samarbeidet med ledende virksomheter i USA og Europa i over 40 år.

I Norge har vi 30 års erfaring med levering av ingeniører innen alle disipliner samt fagspesialister innen prosjektledelse og prosjektadministrative områder til våre kunder.
Jobben vår i Modis er å ha kontroll på tilgjengelige ressurser – de beste ressursene. Vi skal vite når konsulenter er ledige for nye oppdrag, og hvem som ønsker nye utfordringer når. Dette gjør oss til en ledende leverandør innen IT- og Engineeringkompetanse på seniornivå.
Modis er representert med over 80 kontorer i Europa, USA, Japan og Australia. Gjennom Adecco er Modis representert i over 60 land med 5.500 kontorer. Vi er 32.000 ansatte med over 600.000 mennesker i jobb hver dag.
Project Quality and Safety Manager/Leader
Support the Project Team, to ensure the project Safety, Quality assurance by coordinating all quality and safety activities throughout the project (SQCDP)
Laster inn søknadsskjema
Arbeider du allerede hos Modis Norway AS?
La oss rekruttere sammen og finne din neste kollega.