OPERATIONAL SUPPLY RESPONSIBLE
Our client is on of the leading companys within the oil and gas industry and they are now seeking an assistant drilling supervisor for their team. This is described  as one of their best positions and you get to join a group of highly competent and fantastic people. Contract period: 01.06.2022- 31.12.2022. 

Job responsibilities: 
• Organized to work closely with the different EPN operations along the coastline of Norway, you will feel and keep the beat of the supply chain pulse while securing materials and services delivered to our production facilities offshore.
• In addition to you smiling every day to and from work, you will also get to know fantastic and helpful colleagues across Norway on six + locations. We take pride in having close collaboration and good working environment where openness and communication is a key driver for operation excellence. Positive energy helps you to go further and beyond. 
• But it can only be as good as it gets when the right motivation is present and the drive is there to make a difference. We think you have it, so send your application today.
The clients Supply Chain Management Competence Center, Purchasing, Expediting and Material Management (PEM) is the operational part of PDP Procurement Supplier Relations, also called PSR. Come join us, it is a no brainer.
As Operations Supply Responsible (OSR) your task responsibilities are mainly to: 
• Secure the supply chain flow and up-time in operations by close collaboration with Operations team off and onshore. 
• Together with the stakeholders you see thru that inventory management and correct level of stock are optimal, because your operation/production facilities need to receive the goods and services in due time, or else it will be no product to sell in the other end.
• And if that was not enough, if/when required you get the Opportunity to travel offshore following up on the Supply chain activities. Can't get any closer than that. So, as you might have guessed already, OSR's are working in an operational environment and hold a highly diverse supply chain position conducting a variety of tasks. Highly appreciated by the end receiver and also challenging in many ways. There are no boring days here. 
• In addition, it is always welcome to seek and drive continuous improvement within materials management.
Required education and experience: 
Master degree and 8+ years relevant experience OR
Bachelor degree and 12+ years relevant experience OR
2+ years higher education and 16+ years relevant experience OR
No higher education and 20+ years relevant experience
Required attributes:

Ability to show a high degree of self-learning skills.

Excellent English writing and speaking skills.

Good collaboration abilities and good ability to work independently.
Service minded attitude.
We offer:
Competitive marked compensation
Membership in our benefit program
Close follow-up/career guidance
Good pension and insurance arrangements
If you are interested in this position, we want to hear from you!  Please register your CV at: www.modis.no for this position as soon as possible. For questions please contact Tine Værn, Tine.vaern@modis.no. We look forward to receive your application together with your updated CV. We evaluate incoming applicants consecutively and hope to hear from you soon.

Spesialisering

Modis Bergen

Steder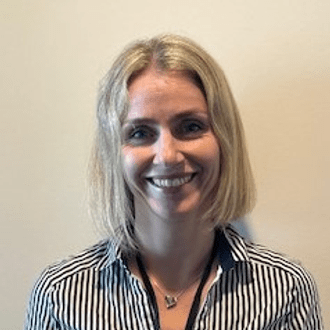 Kontakt
Tine Værn
Senior rekrutteringsrådgiver – Modis Bergen
Om Modis Norway AS
Modis er et verdensomspennende miljø av spesialister innen IT og Engineering med kontorer og konsulenter representert i 20 land fordelt på 4 kontinenter. Selskapet har samarbeidet med ledende virksomheter i USA og Europa i over 40 år.

I Norge har vi 30 års erfaring med levering av ingeniører innen alle disipliner samt fagspesialister innen prosjektledelse og prosjektadministrative områder til våre kunder.
Jobben vår i Modis er å ha kontroll på tilgjengelige ressurser – de beste ressursene. Vi skal vite når konsulenter er ledige for nye oppdrag, og hvem som ønsker nye utfordringer når. Dette gjør oss til en ledende leverandør innen IT- og Engineeringkompetanse på seniornivå.
Modis er representert med over 80 kontorer i Europa, USA, Japan og Australia. Gjennom Adecco er Modis representert i over 60 land med 5.500 kontorer. Vi er 32.000 ansatte med over 600.000 mennesker i jobb hver dag.
OPERATIONAL SUPPLY RESPONSIBLE
Laster inn søknadsskjema
Arbeider du allerede hos Modis Norway AS?
La oss rekruttere sammen og finne din neste kollega.