Exciting position as Engineer Green Technology😊
For our customer – a leading company within oil/gas and offshore wind we are looking for engineers within Green Technology. 
Relevant engineering background includes but not limited to: Electrical, instrumentation, mechanical, HVAC, renewable energy, sustainability, or similar.
Period of hire: ASAP until 30.06.2023 with possibilities for extension. 
Work location: Kokstad, Bergen.


Want to be a part of their team?
Job description:

• Concept development- Understand new emission reduction and fuel consumption reduction technologies and solutions and be able to create a business case and integrate the solution into our product catalogue, how the system can be integrated on a ship, drilling rig, and other types of vessels as well as fixed offshore platforms.
• Knowledge of one or several of the following systems (to some extend): Power distribution Systems, Maritime engine retrofits to save fuel, energy storage systems with battery or flywheel (ESS, KESS), Selective Catalyst Reduction System (SCR), thruster optimization, Variable frequency drives (VFD), Waste Heat Recovery Units (WHRU), heat tracing and lighting, smart kits for ancillary equipment.
• Contribute to facilitate maturity of the concepts from initial screening process to Feasibility, FEED and eventually EPCI.
• Conduct vendor liaisons to extract the capabilities of different products and how they can be integrated to green technology's product and service catalogue.
• Identify and leverage opportunities for environmental and sustainability improvements within the projects.
• Identify key trends and drivers regarding sustainability, environmental innovation, and compliance strategy, integrating them into customer's needs and regulations.


Qualifications:

• Technical, bachelor or master's degree within engineering (or equivalent) with minimum 5 years' experience. Relevant engineering background includes but not limited to: Electrical, instrumentation, mechanical, HVAC, renewable energy, sustainability, or similar.
• Extensive relevant experience can compensate for lack of formal education.
• Additional craft certificate is an advantage.
• Understanding of the maritime sector, emission reducing technologies and key decarbonization drivers.
• Proficiency in Norwegian and/or English language.
• Junior and senior candidates are welcome to apply.

Experience:

• Practical experience from oil and gas and maritime sector is a valuable advantage.
• Petroleum and maritime industry standards, rules, and regulations such as NORSOK and DNVGL.
• Knowledge of NOx fund, Enova and/or other relevant financial support schemes in • Norwegian Continental Shelf and other international locations is an advantage.
•Excellent ability to process and structure information, and to communicate clearly in writing.
We offer:
•Competitive marked compensation
•Membership in our benefit program
•Close follow-up/career guidance
•Good pension and insurance arrangements
If you are interested in this position, we want to hear from you! Please register your CV at: www.modis.no for this position as soon as possible. For questions please contact Tine Værn, Tine.vaern@modis.no or 95763112. We look forward to receive your application together with your updated CV. We evaluate incoming applicants consecutively and hope to hear from you soon.
Spesialisering

Modis Bergen

Steder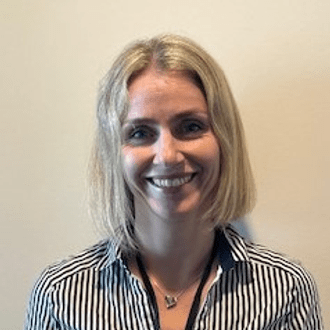 Kontakt
Tine Værn
Senior rekrutteringsrådgiver – Modis Bergen
Om Modis Norway AS
Modis er et verdensomspennende miljø av spesialister innen IT og Engineering med kontorer og konsulenter representert i 20 land fordelt på 4 kontinenter. Selskapet har samarbeidet med ledende virksomheter i USA og Europa i over 40 år.

I Norge har vi 30 års erfaring med levering av ingeniører innen alle disipliner samt fagspesialister innen prosjektledelse og prosjektadministrative områder til våre kunder.
Jobben vår i Modis er å ha kontroll på tilgjengelige ressurser – de beste ressursene. Vi skal vite når konsulenter er ledige for nye oppdrag, og hvem som ønsker nye utfordringer når. Dette gjør oss til en ledende leverandør innen IT- og Engineeringkompetanse på seniornivå.
Modis er representert med over 80 kontorer i Europa, USA, Japan og Australia. Gjennom Adecco er Modis representert i over 60 land med 5.500 kontorer. Vi er 32.000 ansatte med over 600.000 mennesker i jobb hver dag.
Exciting position as Engineer Green Technology😊
Laster inn søknadsskjema
Arbeider du allerede hos Modis Norway AS?
La oss rekruttere sammen og finne din neste kollega.