BIM/CAD Manager - Exciting company - Arendal/Oslo - Urgent start-up
Our customer, new in Norway, exciting and very interesting international energy company within sustainable battery manufacturing.
We are seeking a skilled BIM/CAD Manager or Senior candidate with at LEAST 3-5 years of relevant BIM/CAD working experience.
Application deadline: 
ASAP
Candidates will be presented continuously to our client

Application only to be sent directly on the ad/Web site, not by e-mail !
Project
Job Description
Single point of contact for all BIM/CAD related work within client to help manage the growing number of suppliers and models provided by them.
Responsible for managing and executing overall BIM and CAD efforts within clients for manufacturing, building and utility scopes
This role works both at a high-level defining standards and work processes while at the same time being capable of working and creating models and drawings if needed
Work closely with:
Internal in the company:

Manufacturing process engineers
Piping and electrical utilities engineer
Project manager
Development team
Building infrastructure team
and 
Manufacturing equipment suppliers
Utility equipment suppliers
Building contractor
External piping and electrical utility suppliers
Responsibilities
Expectations
Take verbal design concepts and develop conceptual sketches, drawings and models
Create detailed 3D/2D models for mechanical, process, electrical and manufacturing scopes
Capable of creating Process flow diagrams, layouts, plans and detail drawings
Coordinate overall PCF layout for all suppliers
Manage all 2D/3D models between internal and external stakeholders
Perform clash coordination between supplier's models and ensure all conflicts are resolved
Create CAD/BIM standards and tailor them for Morrow, to be distributed externally.
Day to day tasks
Maintain and receive files from various suppliers
Ensure Morrow CAD standards are being followed
Address any questions from suppliers
Create sketches, drawings and models as requested
Week to week tasks
Spatial conflicts highlighted and distributed to suppliers with clear actions and due dates
Participate and coordination meetings as needed
Audit and ensure the latest files are being used from all suppliers
Create status reports for distribution among all stakeholders
Track weekly schedule for BIM/CAD tasks and ensure commitments are being met
Month to month tasks
Feedback on suppliers and performance relating to BIM/CAD
Long term tasks
Software review and recommendations
Develop BIM/CAD process for execution
Develop training material internally and ensure BIM/CAD expectations are being clearly communicated
Provide mentorship and direction to new recruits
Competence requirements
IT
AutoCAD (mandatory)
Revit (mandatory)
Solidworks/Inventor/Fusion (Advantage)
Navisworks (Advantage)
Management
Manage team of at least 10 suppliers
Created processes for BIM modeling, coordination, review and signoff amongst multiple stakeholders
Created Standard operating procedures for BIM/CAD tasks
Created companywide standards for BIM/CAD
Process and Technical
Understand mechanical, process and electrical scopes to be self-sufficient with modeling or coordinating said scopes o Capable of providing technical direction to suppliers when it comes to resolving spatial conflicts
Familiar with ISO/Industry standards for CAD/BIM
Relevant work experience
Minimum 3-5+ years of relevant experience modeling, coordinating, creating drawings for projects that were complex in terms of mechanical, process and electrical disciplines.
Personal skills
Works with minimum direction/Self driven
Independent, and takes initiative to push progress forward on tasks
Like leaning forward and be "on"
Confident on own skills
Works well with managing a large group of supplies without feeling overwhelmed
Flexible
Team player
Able to work under pressure and do task prioritization
Able to work independently or as part of a collaborative team effort.
Good communicator for large group of people
Duration :
ASAP – 6/9 months, with possible option for extension
Due to ASAP startup we will only evaluate candidates that are available within short notice and already hold a valid working visa for Norway.
Language
Fluent English (oral and written), advantage with Norwegian/Scandinavian
Location:
Arendal or Oslo
Remote office in Norway will be accepted, but with some trips per month to Arendal if remote
We can offer:
Competitive marked compensation
Membership in our benefit program
Close follow-up/career guidance
Pension and Insurance Schem
Only candidates already in Norway and with the requested skills will be evaluated
For questions please contact: Jannicke Wilhelmsen, phone 975 01 788, mail: Jannicke.wilhelmsen@modis.no (do not send you application to this mail)
Look forward to receive your application together with your updated CV which show that you meet the requirements for this position, 2-3 references and availability date, as soon as possible, but within August 12th
www.modis.no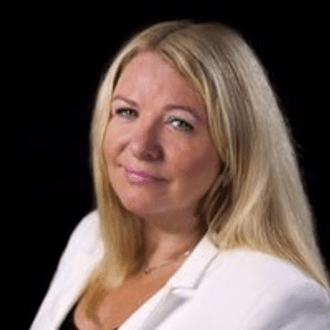 Om Modis Norway AS
Modis er et verdensomspennende miljø av spesialister innen IT og Engineering med kontorer og konsulenter representert i 20 land fordelt på 4 kontinenter. Selskapet har samarbeidet med ledende virksomheter i USA og Europa i over 40 år.

I Norge har vi 30 års erfaring med levering av ingeniører innen alle disipliner samt fagspesialister innen prosjektledelse og prosjektadministrative områder til våre kunder.
Jobben vår i Modis er å ha kontroll på tilgjengelige ressurser – de beste ressursene. Vi skal vite når konsulenter er ledige for nye oppdrag, og hvem som ønsker nye utfordringer når. Dette gjør oss til en ledende leverandør innen IT- og Engineeringkompetanse på seniornivå.
Modis er representert med over 80 kontorer i Europa, USA, Japan og Australia. Gjennom Adecco er Modis representert i over 60 land med 5.500 kontorer. Vi er 32.000 ansatte med over 600.000 mennesker i jobb hver dag.
BIM/CAD Manager - Exciting company - Arendal/Oslo - Urgent start-up
Laster inn søknadsskjema
Arbeider du allerede hos Modis Norway AS?
La oss rekruttere sammen og finne din neste kollega.